One week after the Soup Bow, the new spring football league Alliance of American Football commences its inaugural season. It has eight teams in two conferences, East and West. The teams are only allowed to sign players from their own region, each supplied with a list of other professional teams and colleges they can sign players from. They have some good football people behind this, here's their executive staff: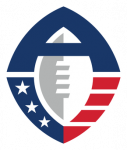 Executives
Charlie Ebersol, co-founder and CEO
Bill Polian, co-founder and Head of Football
Troy Polamalu, Head of Player Relations
J.K. McKay, Head of Football Operations
Tom Veit, Head of Business Operations
Hines Ward, Player Relations Executive
Jared Allen, Player Relations Executive and investor
Justin Tuck, Member of Player Engagements Board Of Advisors
Board of Directors
Dick Ebersol
Keith Rabois
Of interest to us? The San Antonio Commanders quarterbacked by
Dustin Vaughan
and just who's the General manager? Dallas' own Moose,
Daryl Johnston!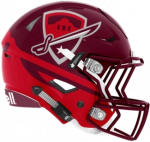 Like Tom Landry, I am all for more football and other football leagues. He said when asked about the USFL, "I like it just fine. Players get to play and coaches get to coach."
So I'm looking forward to it, the new league has a TV deal with SeeBS. I'll probably give the team its own forum here, so we can have game-day chat threads and others.
That is all.