The Giants are reportedly not planning to fire head coach Pat Shurmur before the end of the 2019 season, but all options remain on the table after the season is over.
And while the club may be inclined to keep Shurmur if for no other reason than to maintain continuity for young QB Daniel Jones , that could change should Cowboys head coach Jason Garrett becomes available.
Garrett has been on the hot seat several times during his Cowboys tenure but has still managed to hold onto his post since he was given the permanent title in 2011. However, his contract is up at the end of this season, and owner Jerry Jones has not offered a ringing endorsement of his sideline general this year.
Jones is said to be fond of Oklahoma head coach Lincoln Riley, and even if he can't get Riley, he may finally decide to move on from Garrett if the Cowboys (6-4) do not make a deep postseason run.
And if the Cowboys do part ways with Garrett, the Giants could be there to pounce. Ian Rapoport of the NFL Network (video link) says Big Blue has emerged as a legitimate landing spot for Garrett, and the Giants would be Garrett's top choice if he can't stick with Dallas.
Rapoport reminds us that, in 2014, when New York was deciding whether or not to move on from head coach Tom Coughlin, the club would have fired Coughlin if it could have gotten Garrett. But Garrett signed an extension with the Cowboys, so the Giants held on to Coughlin.
Garrett has compiled an 85-66 mark as a head coach, including a 2-3 postseason record. Shurmur, meanwhile, is 17-42 as a head coach.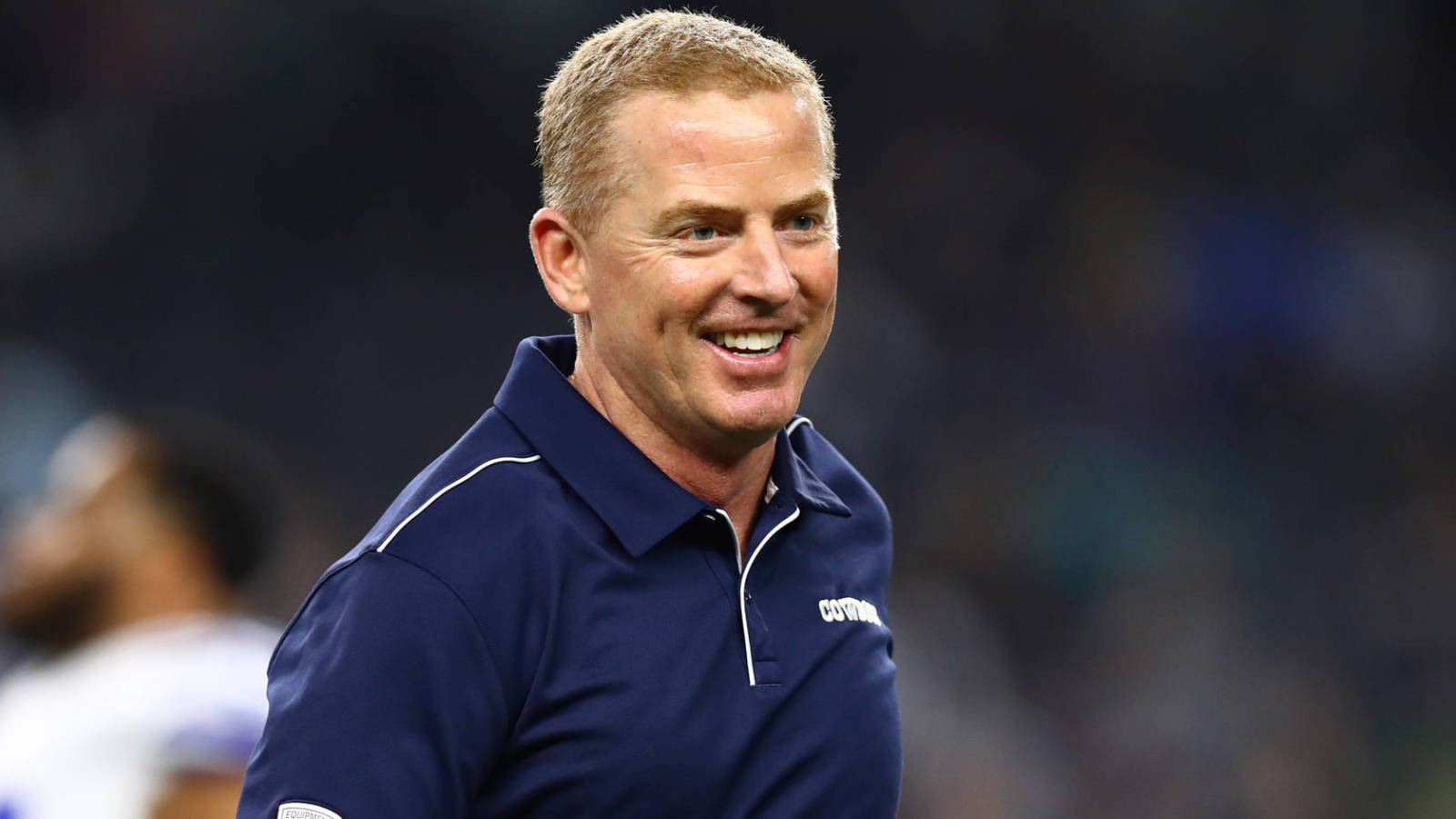 The Dallas Cowboys have continued to show support for Jason Garrett publicly, and they may decide to give the head coach a contract extension after the season if they don't want to risk losing him to a division rival.
The Giants are Garrett's "preferred destination" if the Cowboys choose to part ways with him, Ian Rapoport of NFL Media reports. Rapoport adds that the Giants would have fired Tom Coughlin back in 2014 if they could have landed Garrett, but Garrett signed an extension with Dallas.