Seeing all the commercials I finally took the bait and signed onto DraftKings.
The FIRST thing they want is your money. Here's the deposit page: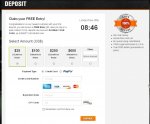 I went for the $25 and started out with a $3 entry fee, fantasy football one. They give you a "Salary cap" of a fake $50K and you choose your players. Here's what I did: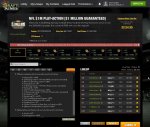 It's on like Donkey King.
Anyone here wanna sign up please let me know, I get big credit and love from them if I refer people. So please PM me your email address you wanna use for this and I will generate a invite for you.
Football fantasy contest I entered goes live in 12 hours.