Messages

725
Reaction score

455
Seen many posts about the Zone here & there. Wanted to share the latest.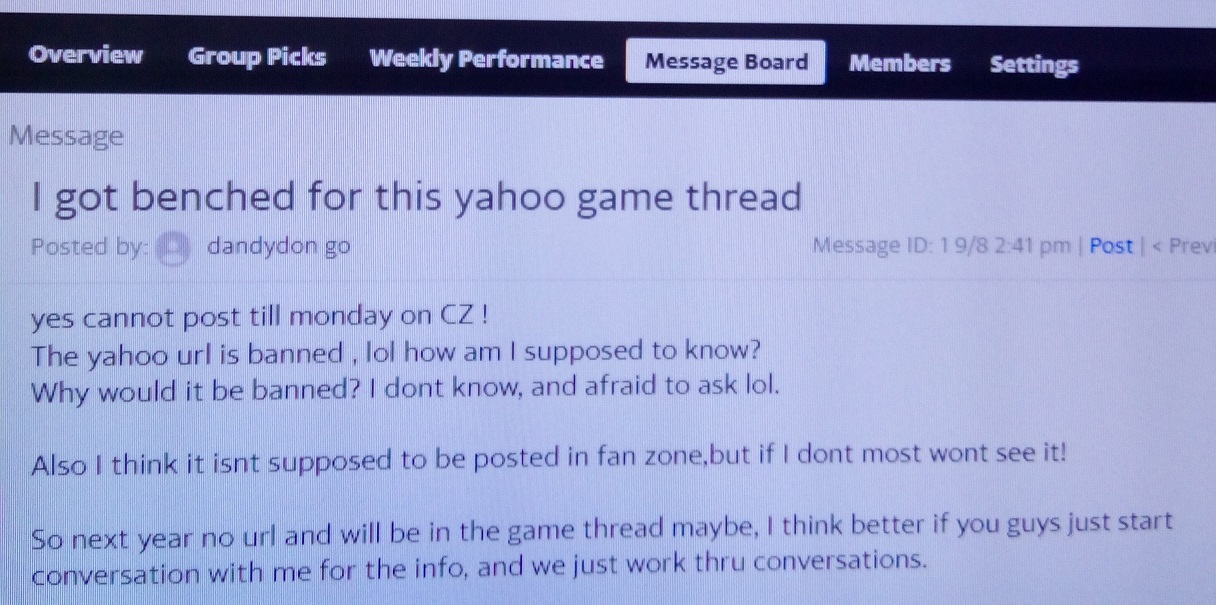 We've had this Yahoo Pick 'em up for years. Never had a problem with URL blah blah blah. Now the fella that runs it got benched because of it. REALLY? Those mods get away with everything over there.
Many, MANY, good members left because of the way it's run. Made a lot of friends there who I'm still in contact with & some who are still there being treated like your a nobody.
Here's the message I left. There's a handful of mods that are in the league as well. Hope they can read!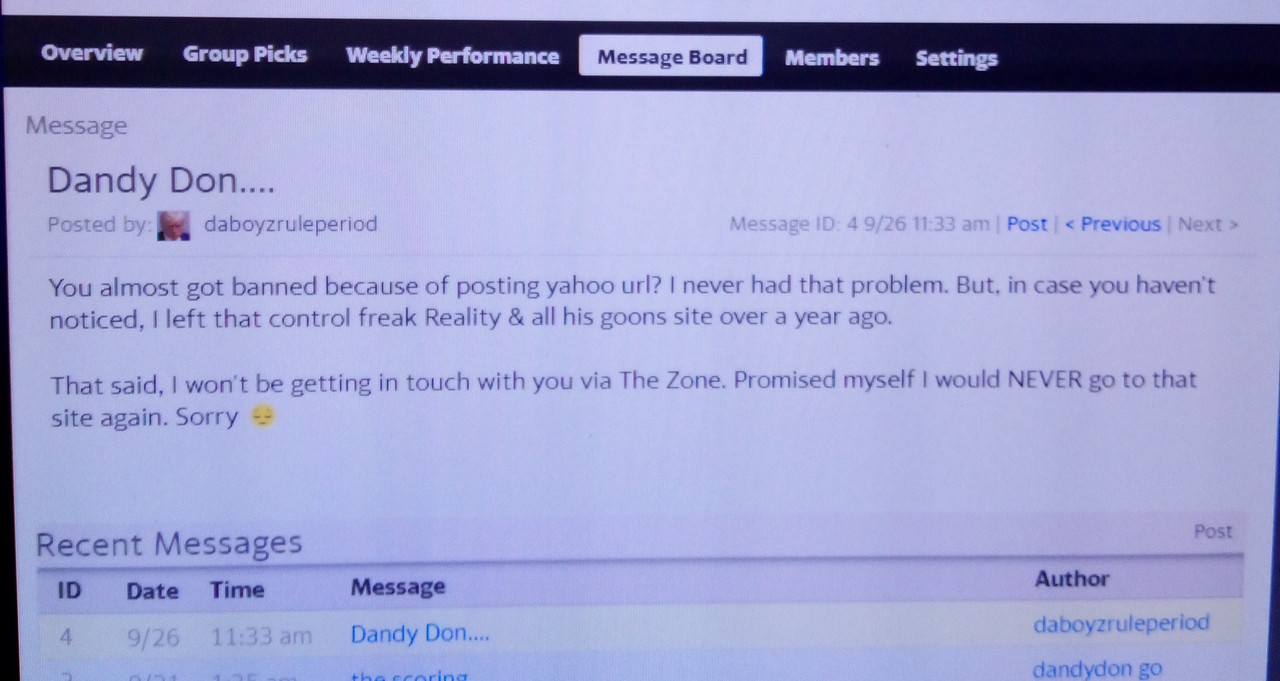 Last edited: