Administrator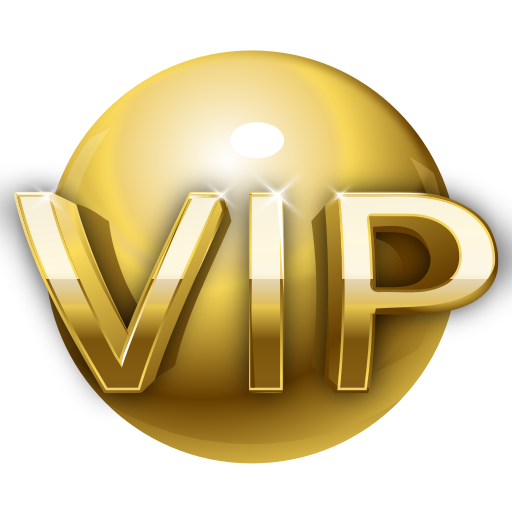 Messages

52,274
Reaction score

5,011
Well it was a win, it's better than a loss but it sure is hard to watch what we've seen in 3 of the last 4 weeks and be excited about this team. All in all it was a painful game to watch for many reasons. Ultimately I still believe we'll miss the playoffs, but with a 4-2 record they'll hang around a bit longer it seems.

1) I thought about saving the Dak stuff for last because my amigo Dodger will stop reading, but despite the obvious shortcomings he has, he was the main reason the offense had ANY success at all last night. Finally put the ball down and ran some and those plays made a difference. Threw the ball fairly well despite truly atrocious pass protection. Had a couple of misses, but on many throws he was not only pressured hard but he also had to contend with blind fucking officials who clearly had another agenda. The 2nd long throw to Gallup that probably should have been a TD, Gallup was CLEARLY held and it wasnt called. Even the one bad miss we all groaned about (the play at the end to Pollard) it definitely appears Pollard is chucked illegally downfield, and Troy himself wondered while seeing it live if it didnt impact the play result. But he didnt throw multiple balls to the defense (as many of us expected) and in the end, did drive us downfield for the GW FG.

2) Have to be happy that the D came up big on final drive and throughout the game, got fairly consistent pressure (albeit no sacks until the Parsons play) and did a great job stuffing the Chargers run game. Strong games from numerous guys, esp Odighizuwa (7 tackles, 1 TFL and several pressures), Bell (all over the place) and Dlaw. Parsons got double and triple teamed quite a bit but still registered a number of QB pressures, had the huge game altering sack and got credit for at least 3 or 4 QB knockdowns. Mazi Smith didnt register a tackle but he had several plays where he blew up the interior OL to help stuff run plays, I suspect they'll look at that tape and believe it was his best game to date.

3) The starting OL "best 5" was absolutely atrocious for the 2nd consecutive week, in fact they were probably WORSE last night than they were a week ago in SF. All 5 of them were terrible, they got literally no push in the run game and gave up pressures on the QB on almost every drop back. They have major work to do there otherwise they have no chance to win against the good teams we play. The OL play was far better the first two games of the season. Everywhere Schottenheimer and Solari have been, they've had really good OL play and strong run games. But not here so far.

4) We definitely have a Mike McCarthy problem. Horrendous coaching and clock management last night and his play calling is downright dreadful. At a minimum, it's probably time for them to move the play calling to Schottenheimer or maybe just let Prescott call his own plays. He was great at it in the preseason finale. Barring some miracle postseason run, I don't see any chance in hell that McCarthy is back as HC next year. Spawn may love drinking with Fatman, but the dude is doing a terrible job of coaching right now and his in game clock management makes Garrett look genius.

5) Worst officiated game of the season last night. I don't care that the total number of accepted penalties ended up "close", the officiating was incredibly one-sided. Refs missed too many obvious things on Charger DB's (and OLs) and the fucked up muffed punt was criminal. They called Fowler and Parsons offsides when it didn't look like either guy was. Prescott took an obvious shot to the head that was ignored, but refs eagle eyed Jayron Kearse for that when the QB probably caused it himself. Gallup was fucking ass raped on at least 3 or 4 plays. Then there was the keystone cops play after we got a 1st down late around the 20. Ref correctly held up play to allow the Chargers to substitute, which they did. The ref pulled away, Prescott takes the snap and is running a PA pass and it appears the Chargers are caught flatfooted, instead the ref starts to GO BACK under C to hold the play up again, and stops play. I have long suspected the league has a serious problem with referees gambling on games, and I have absolutely no doubt that's what influenced the calls and non calls last night.

6) While noting that Gallup was interfered with/held several times, he did not have a good game. Dropped a gimmee 3rd down conversion early, and even though he was obviously held on the one deep ball it still ultimately hit him in the hands and he dropped it. Should have been a TD anyway. Might be time to move him to the bench or see if anyone would trade for him. Jalen Tolbert and Turpin both need more opps and both have more upside right now.

7) Sam Williams may not be 100% (he got the turf toe thing late in camp) but he's been invisible on the field so far this year. If he's hurt, then rest him till he is healthy. If he is healthy, it's time for him to be replaced for awhile because he is not doing anything positive on the field. To me he's one of the most disappointing players on the team 6 games into the season. We needed him to be pretty good, and instead he's been pretty bad. Also put some asinine social media post after the game "free me", not sure if he is asking to be traded or being used more, but if its the latter then his play doesn't warrant it.

8) CeeDee Lamb put on a show last night and the success they have (for the season) when targeting him is outstanding. Aikman seemed to shake his head in disgust with how little he's utilized (I'm sure Irvin would agree). Especially last night, the Chargers didnt double him much and they had nobody that could cover him. Just keep throwing to him until the other team changes what they do. He's the best player on the offense by far, there's no excuse for him to have less targets than the highly ineffective Gallup (last night Gallup had 10 targets, Pollard had 7 and Lamb had 7). Jake Ferguson is a good TE who gets open pretty consistently, he only had 1 target. Schoonmaker had none (not even sure he played much and if he did, maybe he got hurt or something). This is BAD coaching.

8) Tony Pollard had the nice catch and run for 60 yards and broke through what should have been a routine tackle. He also had a huge blitz pickup on the Prescott TD pass. But he doesnt have the long speed anymore, prior to the injury he would have easily scored on that 60 yarder, but he was ran down fairly easily by a DB that doesn't exactly have track speed to begin with. He doesn't have enough speed to get to the corner either it appears. The run blocking is very poor, but getting Dowdle more carries might not be a terrible idea.

9) I still don't think we're "close" as a team where making a trade or two would make sense, but after they eeked out the win I could see Jerry and Spawn maybe looking at some things. They trade for too many WR's, but Gallup is so mediocre now that they might consider a move there. Defensively, they could use a quality starter or at least a key role player or two. They need to address the OL but they won't do it because of what they have invested in the 5 out there, but these guys look like shit right now.

The game is what I said it was last night, a mediocre team beating another mediocre team. Both teams are terribly coached and I firmly believe both teams will have new head coaches after this season. Staley may not even make it to the end of the season.
Last edited: