Administrator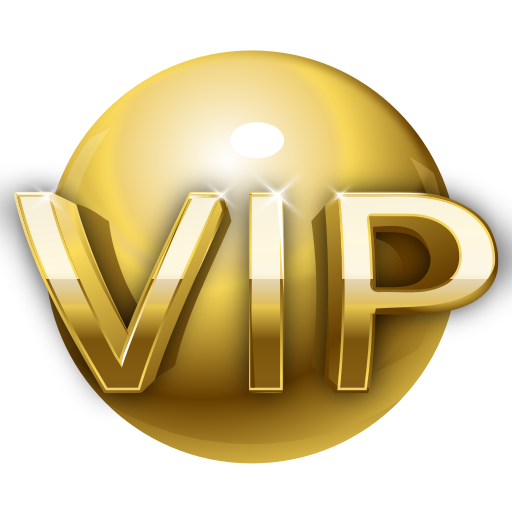 Messages

52,274
Reaction score

5,011
Like I mentioned in the game thread, I didn't see that kind of outcome coming, I halfway expected we might lose and sure didn't see us winning by 35 over Belichick. Really solid win all the way around (offensive, defense and special teams) but definitely some concerns moving forward.

1) Obviously Daron Bland had himself a helluva game and did a great impression of Trayvon Diggs yesterday. Two picks (and nearly 3) and a house call. Really great game.

2) Our defense held the Pats to their season lows in points, first downs and total yards, Mac Jones had by far his worst game of the season and the Pats couldn't gain anything on the ground despite numerous media "experts" predicting that Zeke would go off for 100+ on us. While any effort where you force 3 turnovers, score two TD's and hold a team to just 3 pts is superb defense, it didn't seem like we had much of a pass rush yesterday. Only two sacks and not many QB knock downs, even with the Pats being forced to throw a ton and having several long yardage 2nd and 3rd downs. With the QB's and passing games we have coming up, this is definitely a concern. Not sure if some of this was by design to ensure they did a better job stopping the run, but after overwhelming the Giants on opening night and pressuring/hitting Zack Wilson over and over, this is now two straight games where the pass rush was fairly non-existent. I also still don't get Quinn's obsession with LVE as a pass rusher/blitzer. He sux at it and has made zero impact doing it in any game so far this year.

3) I know the Pats have a pretty solid defense, but if you take away Turpin's 4th qtr reverse for nearly 50 yds, we managed only 78 yds on 29 carries (paltry 2.7 yds per rush). Prescott was sacked 3 times and pressured on quite a few others. The OL was definitely not very good yesterday IMO. Maybe Martin and Biadasz are far less than 100% and we obviously have a backup LT (who's really more of a G) but it's definitely a concern. We really need a healthy Tyron Smith and need the other guys to play up to par as well. Terrence Steele is starting to be a real question mark IMO, I think he leads NFL OL in penalties and yesterday appeared to be responsible for at least one of the sacks (and maybe two).

4) Fairly solid game for Prescott, only had one throw that seemed bad as I recall. Had a number of really good throws, although the Pats were missing their best CB for most of the game and another of their top-4 CB's didn't play at all. The Belichick chess vs Prescott checkers didnt work exactly the way some said. In fact in his last two games now vs Belichick Prescott is 2-0, 64/85 (75%), 706 yds (8.3 yds per attempt) with 4 tds and just 1 pick.

5) Not sure what they can do about the Red Zone offense issues. They can't run it in and when they try to throw down there it seems nobody is open (or rarely open). Even PA passes down there are not working. Whatever it is, they need to iron it out soon as FG's are probably going to get it done with our upcoming schedule.

6) Speaking of FG's, Aubrey so far appears to be an absolute stud. Other than the botched first PAT against NYG, every other kick has been money. Kudo's to Fassel for finding another kicking gem.

7) Not sure I would have used that fake PAT play where they did (this particular game), but the call was pure genius and worked like a charm. Perfect throw from Anger and Mr Golston showed his athletic ability with nice catch and run for 2pts.

8) Sounds like they are anticipating a significant injury for Rico Dowdle, who is set for a MRI on his hip today. If he's gone, will be interesting to see what they do to fill his role. Deuce Vaughn hasnt exactly lit it up (although the blocking for him has been atrocious when he's been in there). Luepke has been playing almost exclusively at FB, but he did get a nice redzone TD run yesterday and showed in preseason that he can catch and run well.

9) If I was running this team right now, I'd probably think pretty hard about making one or two moves. Another pass rusher might be a necessity and they may have to look for another RB to pair with Pollard, depending on the severity of Dowdle's injury.

I don't have any illusions about what this team is or isn't, I firmly expect us to go to San Fran and get beat down as I don't think our defense can stop them. Yesterday Deebo Samuel didn't play and Purdy STILL completed all but 1 pass (20/21 which is 95%) for 271 yds and McCafferty rushed for over 100 yds, added 7 catches for 70+ yds and scored 4 tds. The Niners scored 35 pts and 5 tds without one of their best offensive players. Then there's the Prescott vs Niners factor. He has been awful in the two playoff losses and the Niners might be better defensively now than either of the last two years. That said, this game is easily the marquee early season matchup in the NFL and will be a great barometer for where we really are as a team. The Chargers game the following week is in a really tough spot as well, but if they can win that one and be no worse than 4-2 going into the bye, get healthy and maybe make a move or two we can still be a strong contender for the rest of the year.