Hey all,
The Challenge:
IK may never want to leave the new found utopia if he went to take pictures / conduct interviews.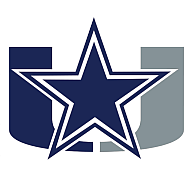 www.dallascowboysuniverse.com
I went and got photos. Just music, people enjoying themselves and having fun. Free food was given out and a few other necessary items.
Speaking of Hell Angels, Rumors false per Sonny...
and the article:
No, the Hells Angels and Mongols aren't planning to attack Antifa in Seattle or take back CHAZ. However, another group is.
heavy.com
However according to the article above, A lot of pro-Trump bikers have an event that they are coming on Saturday, July 4th at Noon PST, and I will be there taking more pictures and videos.
Today (6/14/2020) Photos and videos to follow ...
But did interview some but not want photos taken. basically they are protesting against Police and other things for their rights because of what is happening with police lately.
Okay so to get started... here the map of CHAZ so you all get the idea where it is...