Pro Bowler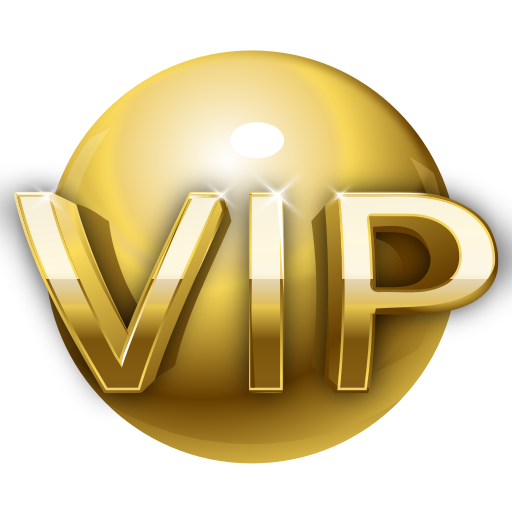 Messages

11,863
Reaction score

94
Early game on ESPN
Florida at Ole Miss
Kyle Pitts, TE (6'5", 239), Florida # 84
https://floridagators.com/sports/football/roster/kyle-pitts/13782
One of my favorite draft prospects this season, Pitts is an athletic mismatch for almost every defense he faces. In terms of utilization, the Gators use him the way the 49ers use George Kittle: inline, detached, lined up out wide…crossing routes, go routes, pass blocking. As far as player comps, he reminds me of Raiders star Darren Waller.
10:30 AM Pacific time game on Fox Sports1
Iowa State at TCU
Trevon Moehrig, S (6'2", 202) TCU # 7
https://gofrogs.com/sports/football/roster/trevon-moehrig/11352
I'm really big on this centerfielder slash true Free Safety for the Horned Frogs. PFF gave him a 90.8 coverage grade last season. The Cowboys might not know or prioritize great Safety play but hopefully their scouts can drive 54 miles to Amon G. Carter Stadium to get an up-close look at a fantastic Safety.
Brock Purdy, QB (6'1", 212) Iowa State #15
https://cyclones.com/sports/football/roster/brock-purdy/10897
I've been watching him since he was a sophomore at Perry High School, he's one of the gutsiest kids I've seen. Some draft sites had him as QB4 going into this draft, but he struggled mightily in his first game (48.1 PFF grade yikes?). This kid is a scrapper and has one of the best offensive minds in college with Head Coach Matt Campbell, so I like his chances of bouncing back.
Charlie Kolar, TE (6'6", 257) Iowa State #88
https://cyclones.com/sports/football/roster/charlie-kolar/10873
He kind of reminds me of Jason Witten. He really knows how to use his size and frame to box out defenders. Probably a middle round draft prospect. I want to see him really hit the weights and perfect his craft once he begins his professional career.
Midday game on CBS
Mississippi State at LSU
Derek Stingley, Jr. CB (6'1", 195) LSU #24
https://lsusports.net/sports/football/roster/derek-stingley-jr-/24310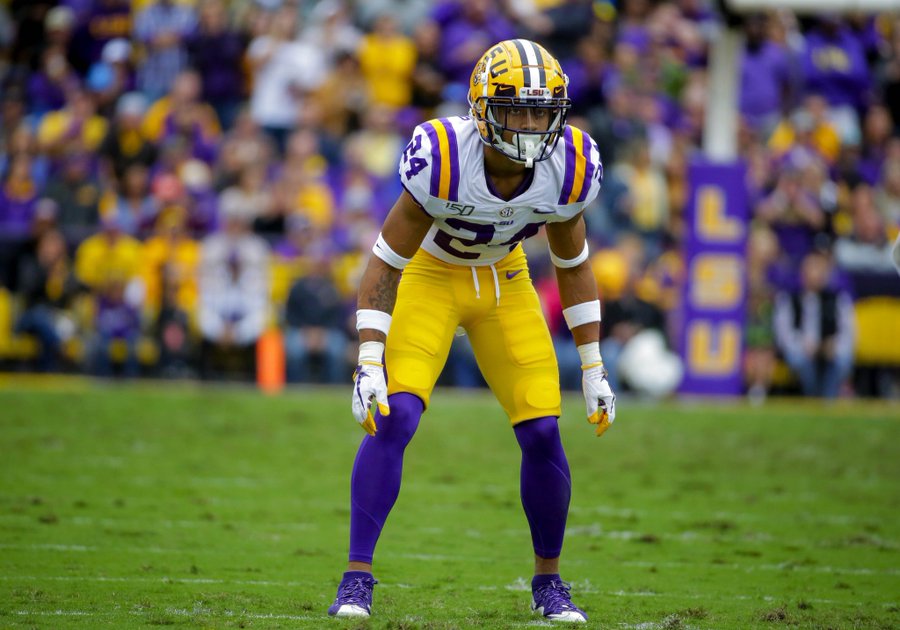 I don't care that he's not draft eligible this year; he's my favorite prospect in all of college football (91.9 coverage grade as a true freshman). He's a less flashy Deion with better technique at this stage in his career. He's a more athletic Stephon Gillmore if you want another comparison. Absolute superstar. I'm looking forward to his coverage vs. The Pirate Mike Leach's new Bulldogs offense.
Ali Gaye, DE (6'6", 262) LSU # 11
https://lsusports.net/sports/football/roster/ali-gaye/24338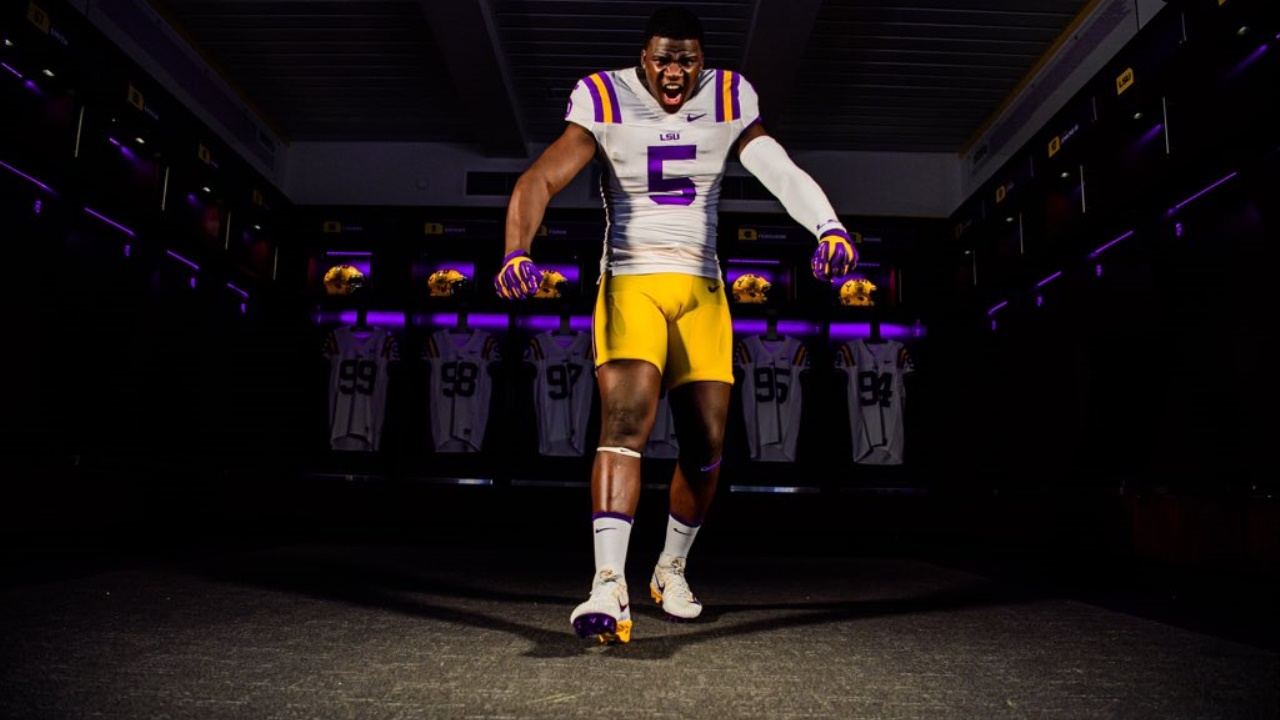 One of the top JuCo players in the nation, I got to coach against him in 2018 when he was at Arizona Western (same junior college Randy Gregory played at). He's still raw but he walked into LSU and has already won the starting job. Tall and long, he has powerful, violent hands. I get a Calais Campbell-vibe when I watch him.
Late game on ABC
Florida State at Miami
Hamsah Nasirildeen, S (6'4", 220) Florida State #5
https://seminoles.com/sports/football/roster/season/2020-21/hamsah-nasirildeen/
A massive Safety who many think might project to Will Backer at the next level. I view him as a positionless player like Arizona Cardinals 1st round pick, and former Clemson star, Isaiah Simmons. Not quite the proven product Simmons is, but he can do similar things. The Seminoles play him as a single-high or in-the-box Safety, and he just flies to the ball. Great trigger for such a tall defensive back.
I mentioned Miami Hurricanes Safety Bubba Bolden and Edge Jaelan Phillips last week on another forum and they will remain on my Watch List all season.
https://cowboyszone.com/threads/who-i'm-watching-9-19-20.463766/
Bubba Bolden, Safety (6'3", 200), Miami #21
https://miamihurricanes.com/sports/football/roster/season/2020-21/player/bubba-bolden-2/
Jaelan Phillips, DE (6'5",266), Miami #15
https://miamihurricanes.com/roster/jaelan-phillips/