Defense Wins Championships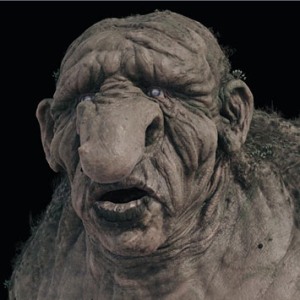 Messages

4,164
Reaction score

3,131
How not to get Scammed this Holiday Season

From Amazon:

During this time of year, we often see a surge in impersonation scams. Stay safe by learning to identify and avoid them.
 
In impersonation scams, a scammer reaches out to you pretending to be someone you trust to get sensitive information like social security numbers, bank information, or Amazon account details. Scammers change tactics quickly making them hard to detect.

Scam Trend: Email attachment scams
Scammers send emails posing as Amazon and include pdf attachments stating that your account will be suspended or on hold. These attachments prompt you to click on a fraudulent link to "update your account." These links lure you to provide personal information such as payment information or account login credentials.

Please do not click on any links or provide your information without authenticating the email or verifying the link. Visit the Message Center which displays a log of authentic communications sent from Amazon.

Prime membership scams
These are unexpected calls/texts/emails that refer to a costly membership fee or an issue with your membership and ask you to confirm or cancel the charge. These scammers try to convince you to provide payment or bank account information in order to reinstate a membership.

Amazon will never ask you to provide payment information for products or services over the phone. To verify your Prime Membership status or make payments, log into your Amazon account, and go to Your Account.


Here are some important tips to identify scams and keep your account and information safe:

1. Trust Amazon-owned channels.
Always go through the Amazon mobile app or website when seeking customer service, tech support, or when looking to make changes to your account.

2. Be wary of false urgency.
Scammers may try to create a sense of urgency to persuade you to do what they're asking. Be wary any time someone tries to convince you that you must act now.

3. Never pay over the phone.
Amazon will never ask you to provide payment information, including gift cards (or "verification cards," as some scammers call them) for products or services over the phone.

4. Verify links first.
Review the link for misspellings or repeated characters. Legitimate Amazon websites contain "amazon.com" or "amazon.com/support." Go directly to our website when seeking help with Amazon devices/services, orders or to make changes to your account.

5. Verify email senders.
Legitimate Amazon emails contain "@amazon.com". In your web browser, hover over the display name under "From" to see full sender address. Look for misspellings or added or substituted characters. Visit the Message Center to view authentic messages from Amazon.

For more information on how to stay safe online, visit Security & Privacy on the Amazon Customer Service page.

If you receive communication — a call, text, or email — that you think may not be from Amazon, please report it to us at, amazon.com/reportascam.

To review or respond to emails from Amazon, visit the Message Center on our website.