Administrator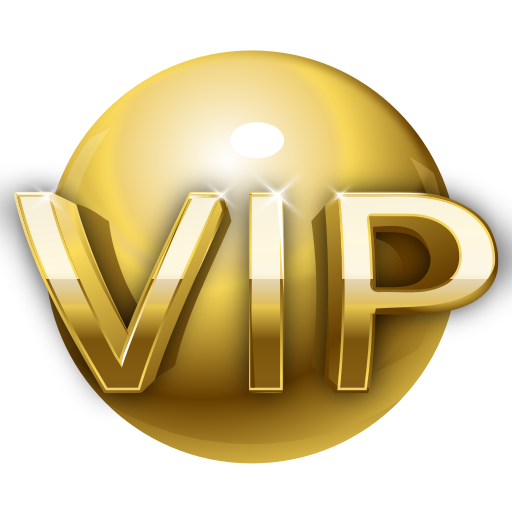 Messages

52,274
Reaction score

5,011
Yeah it was just the Giants, we were supposed to win easily. We had the hiccups early which led to some nausea (great opening drive only to be stopped inside the 1 on 4th down, bad 3 and out with great field position and a bad Prescott pick). At this point in the game the score probably should have been 17-0 (or worse) and instead it was only 7-0 and Giants had a legit chance to tie the game. But the D dominated the first half as much as the O did and stopped the Giants on 4th down, From there we saw TD, TD, TD and the game was over.

1) 7 offensive touchdowns, 32 first downs, 640 total yards of offense. "but it was just the Giants". The Giants got beat bad by the Raiders last week but held the Raiders offense to only 334 yards of offense. Not that good but not that bad either. However the previous 3 games to that the Giants D had held the Jets, Redskins and Bills to under 300 yards (each game) and a total of 31 pts. So their defense had actually been fairly strong. Kudos to the OL which allowed 0 sacks (one week after giving up 5) and limited the Giants quality DL to very few pressures.

2) Prescott, other than two throws (one picked on bad misread by him, other should have been picked too) was nearly perfect. Throwing the ball great and spreading it around. Cooks finally had a true breakout game and Lamb has turned himself into a legitimate franchise WR, he's definitely in the discussion as the best in the game now. Record setting day for him, becoming first WR ever to have 10+ receptions and 150+ yards in 3 straight games. Considering that the likes Jerry Rice, Michael Irvin, Randy Moss and a horde of others have never done that, this is quite amazing. Nobody can cover this guy right now.

3) All of us had to be throwing up when we opened the game with another complete redzone failure (Steele appeared to be the culprit that caused the fail on 4th down, but the dumb play design to Lamb a couple plays earlier didn't help either) but after that, we had six red zone possessions and scored SIX touchdowns. Best performance of the season by far.

4) I think they have to start giving real consideration to giving Rico Dowdle more of the workload. He runs with more speed and power than Pollard does at this point, and I think they'd definitely benefit from giving Dowdle almost all the short yardage carries as well. Maybe they still don't 100% trust him (he had some fumbling issues in a couple of his preseasons) but he has been extremely effective when he's out there. Yesterday he got a career high 12 carries for 79 yards and he's averaging a very respectable 4.5 yds per carry for the season. For the season Pollard is at very mediocre 3.9, and even in the blowout win yesterday Pollard only managed 3.7yds per carry (although one of his best runs was wiped out by a timely holding call). Pollard just doesn't look the same as pre-injury, which honestly isn't that surprising. It was a really bad injury.

5) At halftime, the defense had allowed only one first down and also came up with a turnover on downs after the Prescott pick. Saquon Barkley had managed only 6 yards on 8 carries. For the game the Giants were 0/12 on 3rd down. It was a suffocating first half defensive performance. Overall we had 5 sacks (by 5 different players) and I thought Mazi Smith had his best game of the year. Was credited with 3 tackles and he nearly had two sacks of his own. Micah Parsons amazingly didn't show in the box score (0 tackles, 0 sacks, nothing) but it was far more of a product of being held repeatedly and not called one time. At least twice Giants OL went up into Parsons facemask right in front of the zebras with no call and there were countless examples of holding. We have not seen an opposing OL called for holding since the 2nd quarter of the Rams game. Deron Bland had another strong performance, leading the team in tackles and getting another pick (our only turnover of the game). Juanyeh Thomas had a tailor made interception clang off his hands in the endzone however.

6) Every team in the NFC has now played 9 (a few have played 10) games. The Cowboys lead the conference in scoring (269 pts, right at 30 per game) and are 2nd in pts allowed (165, 18.3 per game). Their +104 scoring margin is 3rd in the NFL.

7) This rookie WR Jalen Brooks is very interesting. He has excellent size and his foot quickness is more than I remember him showing at South Carolina. The announcers were raving about him from pregame drills and he was active and caught 4 balls yesterday. The other WR Jalen (Tolbert) has come along nicely this year as well. We have two young guys that could be quality pieces for the future at WR here and both guys are on rookie contracts.

8) For the season, Dallas now has 26 sacks (puts us in the middle of the pack) however 12 of those 26 have come in the two games v the Giants, who lead the league in sacks allowed. We rank at (or right near the top) in almost every pass rushing metric there is except for sacks, but it has to be somewhat concerning to the coaches that we don't get the QB down more. We do have two games remaining vs Washington (which ranks right behind NYG in sacks allowed) and a game v Carolina (5th most allowed) we also have games vs Miami, Buffalo and Detroit in December, and those 3 teams rank at the top of the league in FEWEST sacks allowed, and all of them have good QB play. There's no question some of this is due to refs completely ignoring repeated holding on our front 7 guys, but we do need to start turning more of the pressures into QB knock downs and sacks.

9) Poor Deuce Vaughn, every time he gets the ball there's a horde of defensive guys right there to meet him. Kudos to him though for one nice catch and run (showing power and toughness) and one good punt return. The one run play he had there must have been 3 or 4 Giants in the backfield right after he got the handoff. He might get another chance to play next week if they hold Turpin out again, so hopefully they can get him the ball with a little more space around. I still think he can be a playmaker in this league.

10) I'm a big fan of the red stripe on our helmets ala 1976

We should have another fairly easy win next week in Carolina, but Washington can be feisty, and they can move the ball and score. We badly need to win these next two games to get to 8-3, and from there we'll find out exactly what this team is (or isn't) The bad loss at Arizona is looking like a real thorn for us in potential postseason seeding.
Last edited: