Pro Bowler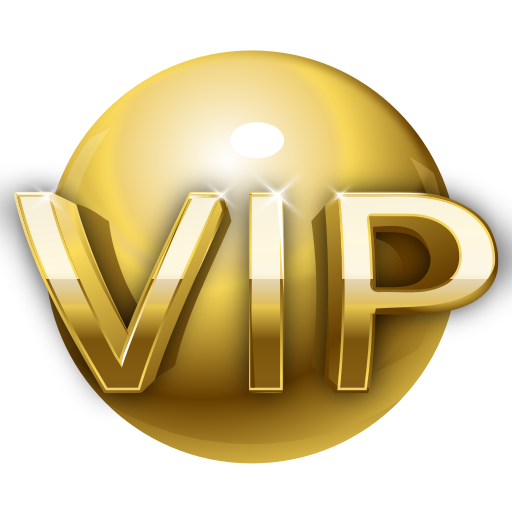 Messages

11,863
Reaction score

94
I just re-watched the 2020 FCS Championship game, focusing on 2020 7th round pick James Madison quarterback Ben DiNucci.
Player/#:
Ben DiNucci/6
Height/Weight:
6-3/209
College:
James Madison
Age:
23
Honors
:
2014-2015 Gatorade Player of the Year (Pennsylvania)
2nd team USA Today All-American
AAAA Player of the Year
ACFA 1st Team All-American
CAA Offensive Player of the Year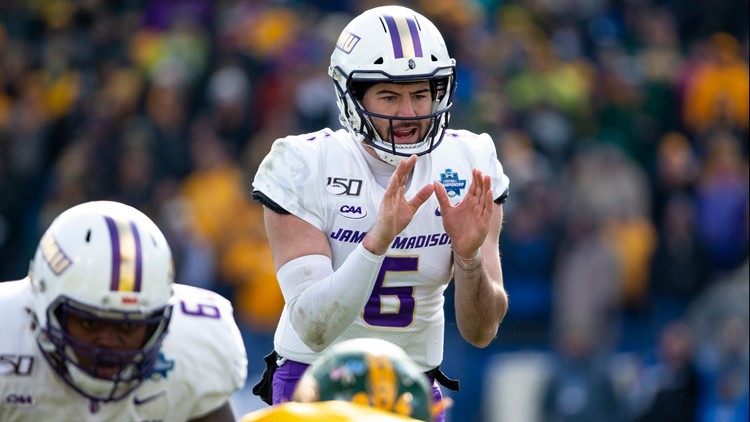 2019 stats:
16 games, 268/378 for 3441 yards passing, 29 TD, 6 INT, 569 yards rushing. 7 TD
2018 stats:
13 games, 211/309 for 2275 yards passing, 16 TD, 12 INT, 433 yards rushing, 9 TD
2017 stats:
(Pittsburgh) 10 games, 88/158 for 1091 yards, 5 TD, 5 INT, 126 yards rushing, 1 TD
2016 stats:
(Pittsburgh) 2 games, 3/9 for 16 yards, 1 TD, 2 INT, 18 yards rushing
2015 stats:
(Pittsburgh) Redshirt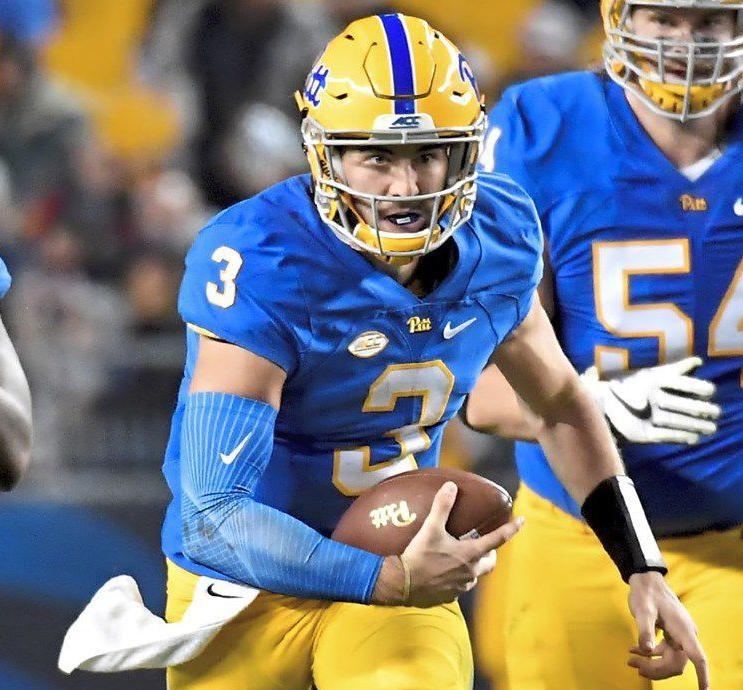 Game reviewed:
James Madison vs. North Dakota State
FCS National Championship, Frisco, Texas, January 11, 2020
Game stats:
22/33 for 204 yards, 2 TD, 1 INT, 9 yards rushing
What I liked:
He can make all of the NFL throws, distributes the ball all over the field. Gritty, not afraid to take a hit, he throws well on run and maneuvers around the pocket. James Madison uses a lot of 12 & 13 personnel, and his favorite target is a 6-5/230-pound WR, so he benefits from size and personnel mismatches. His throws are accurate and gives his weapons a chance to make plays.
What I didn't like:
I didn't see many (if any) progressions from him in this game. It could have been that his first reads were open, but I wanted to see him progress through the routes and pick apart the defense. Also, when James Madison was down 15 in the 4th quarter, they were still handing off the ball. I get running "your offense" but with the national championship on the line, it seems like you would put the team on the future NFL QB's back to give him a chance to win the game. He ended up throwing an interception that ended the game for the Dukes. The announcers kept bringing up his meltdown in the playoffs the year before, throwing 5 interceptions against Colgate.
Overall:
Very little risk drafting a player at pick 231, but for me I want to see a draftable QB dominating at the FCS level, especially since he played 3 years at Pitt before transferring to James Madison. I like his toughness and I do think he's in an ideal situation where he can learn Mike McCarthy's system while sitting behind veterans Dak Prescott and Andy Dalton. The NFL's recent roster expansion from 53 to 55 improves his chances of making the team as a 3rd QB, although it is possible that he could get exposed to the practice squad.